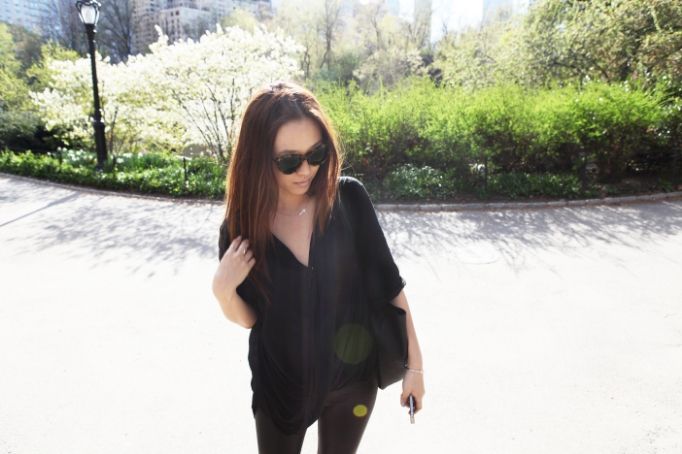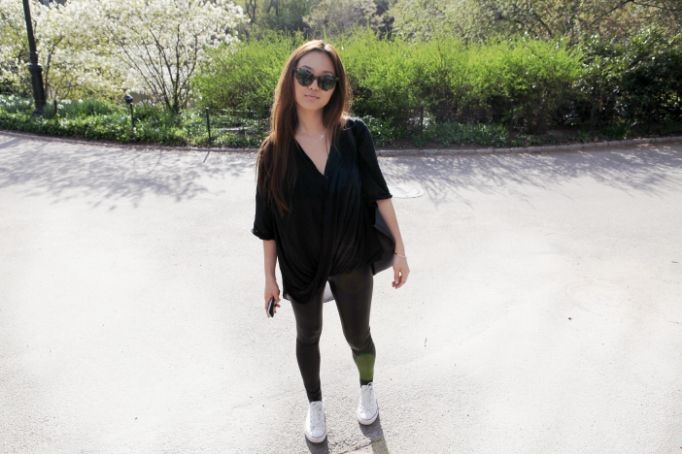 (Helmut Lang top, black leggings, Illevesta sunglasses, Converse, Baggu leather tote bag)
It's getting much warmer here in NY and oddly enough I have been grabbing mostly black pieces to wear.
This top I am wearing by Helmut Lang is seriously on repeat and so comfortable that I literally wish I got one in white too! It's an older style but here is one that is almost identical.
On another note- I know that I've been pretty much M.I.A these past couple of months and [I know] it's been too long! I feel bad about neglecting my blog but I've been so busy that I needed to prioritize what was most important first. Now that I've settled in the city and finally feel at ease again, I've decided to get back to blogging. It's cool though because I feel that this could be a fresh start and now that I'm in a new city, I can share many new experiences here with you guys. If you guys have any questions on what it's like moving to a new city or just anything in general, please do comment below or ask me on my formspring and would gladly love to help! =]