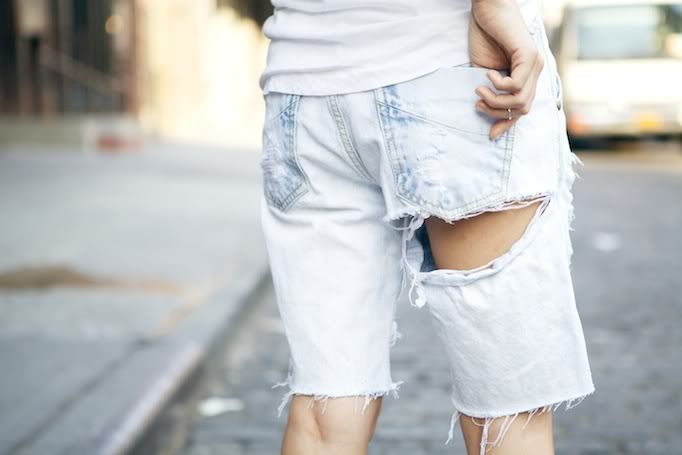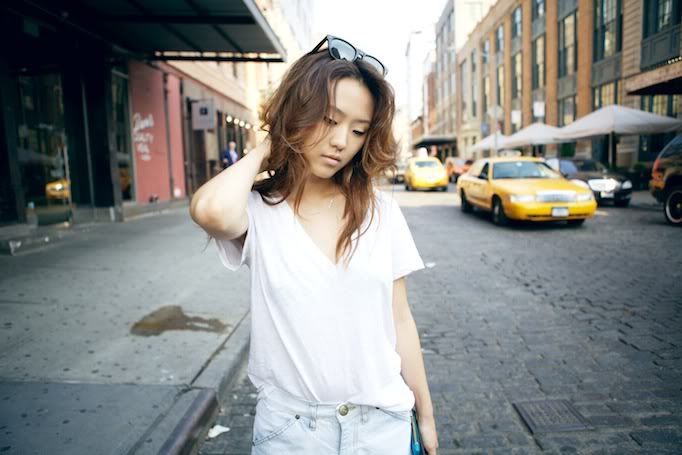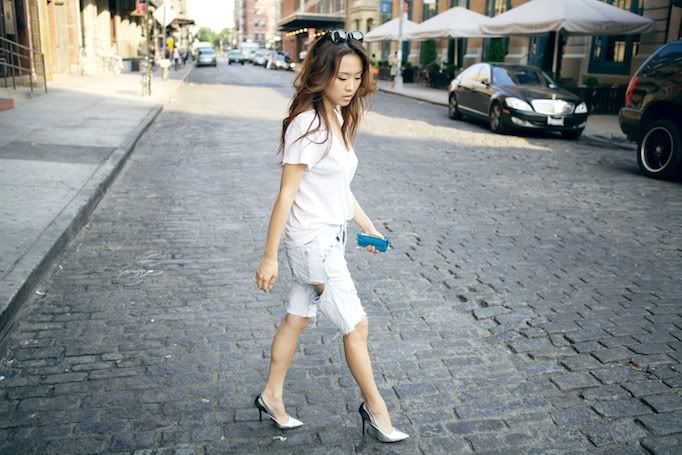 (v-neck T: J. Crew, shorts: purchased in Korea, shoes: Zara)
The adventures of yesterday consisted of exploring the Meatpacking District, grabbing quick brunch at The Standard Grill, and walking some more.
I really like all of the places I've been seeing so far-Meatpacking District, Greenwich Village, and SoHo. They're all so different yet connected in a weird way. I'm surprised I haven't stumbled upon a place that I absolutely dislike.
On another note, I can't believe NY Fashion Week and FNO is just around the corner. Talk about perfect timing.
Tags: bluejeans, whiteshirt