Ever since Acne's Fever Trash Jacket was sold out worldwide, I've been on a hunt for the perfect distressed denim jacket. I haven't had any luck with such a jacket that would personally be ideal for me. I don't know why the random timing but earlier this week I rummaged through my closet to find my vintage Levi's vest that had been untouched and collecting dust over some time. Of course I'm thinking DIY for sure. So here it is, my version of the perfectly distressed denim vest/jacket.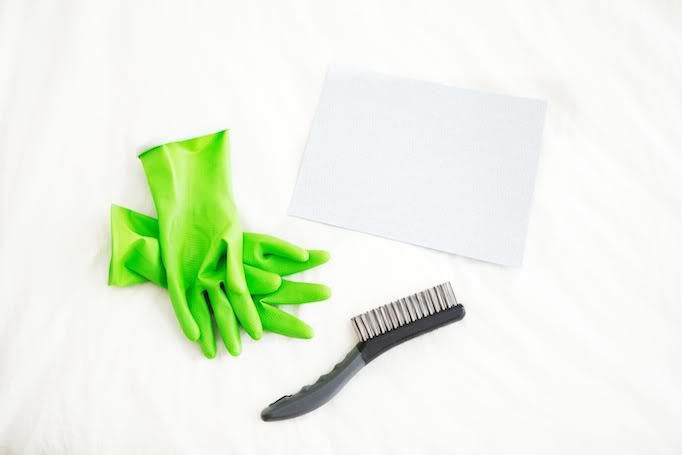 I didn't use proper researching tools to come up with this trio: rubber gloves, sandpaper with coarseness of 60, and metal wired brush (this is optional). The gloves are for the obvious purpose to protect the skin, sand paper to breakdown the fabric, and the brush is to make a fringe like effect. All which I purchased from the nearest Home Depot.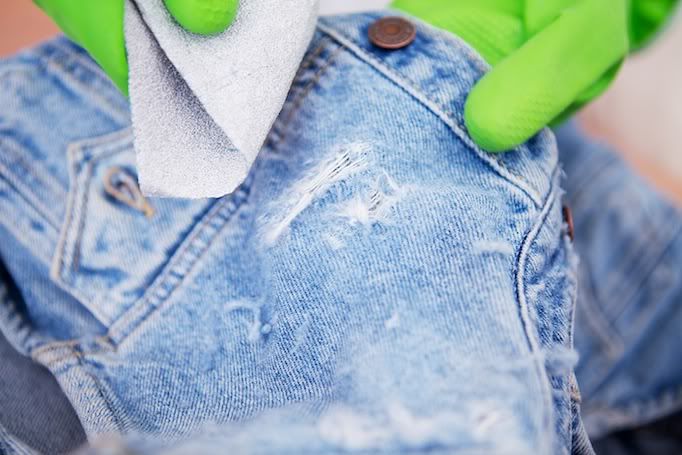 The first thing I did was analyze and looked over the entire jacket to see which areas I wanted distressed and contemplated on the size of each area. After my mental note, I began to sand the denim down with medium strength. I didn't want to sand the fabric too hard because I wanted the white threads to stay in tacked.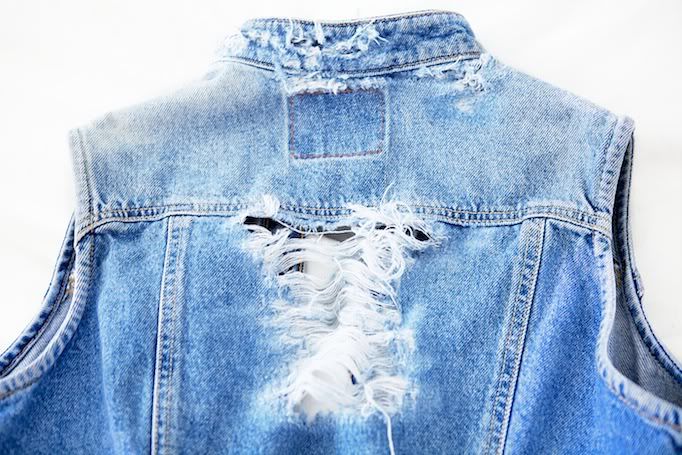 I wanted to make the focus on the back so I decided to add smaller distressed areas to balance out the overall look of the vest.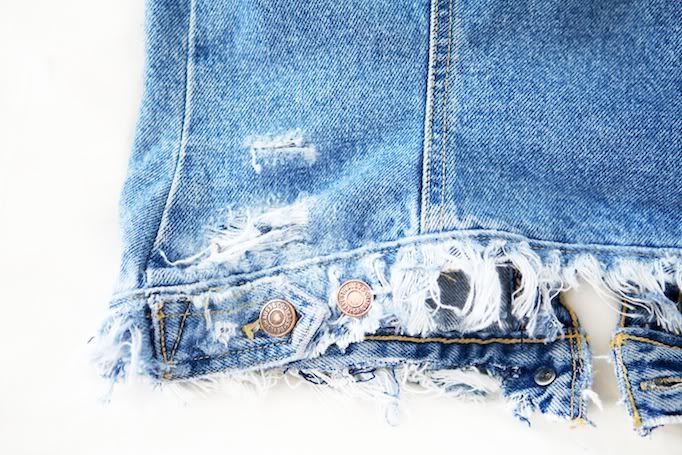 I wanted the hem of the vest to have a fringe effect so I cut the edge of the jacket to allow the hem to fray. I sanded the hem down until the white threads were visible. After, I took the brush and combed the hem with a downward motion allowing the fringe effect take into play.
Here is the final look!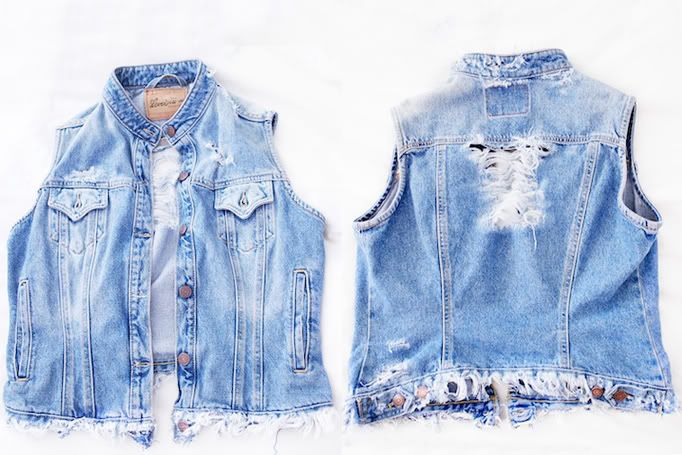 The entire process, unexpectedly, took the whole day. So I highly recommend putting on a movie while doing this; John Carter was an interesting sci-fi movie.
Good Luck!