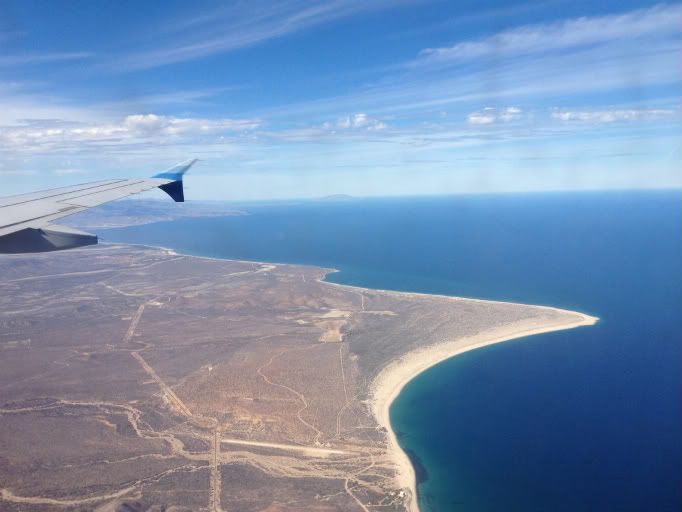 Taken with my iPhone.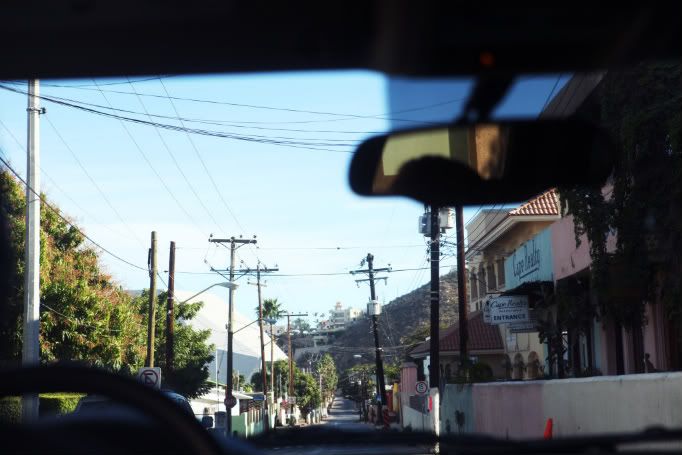 Us on the way to the resort.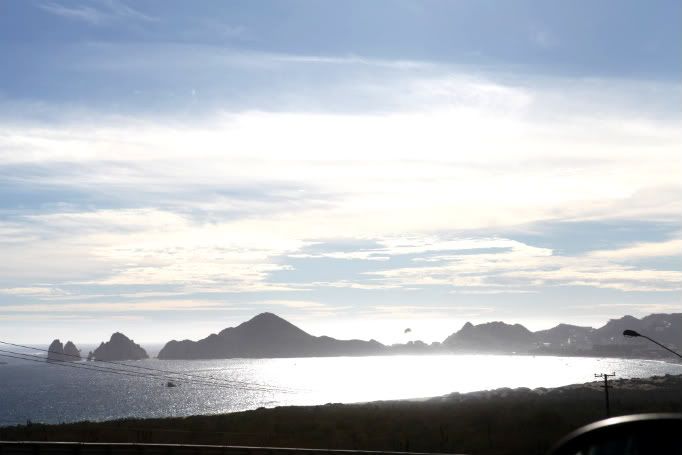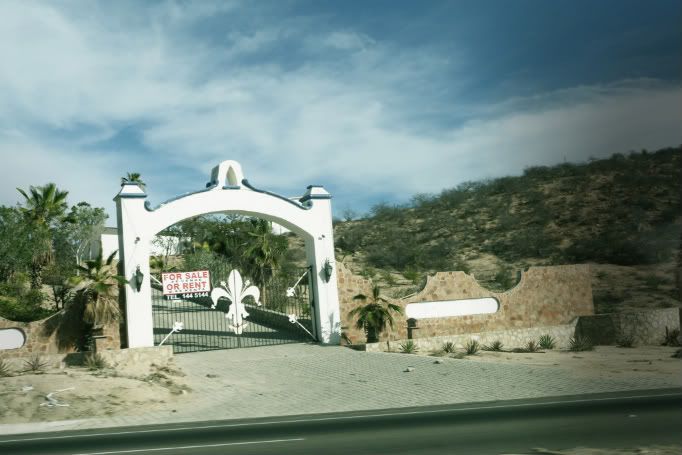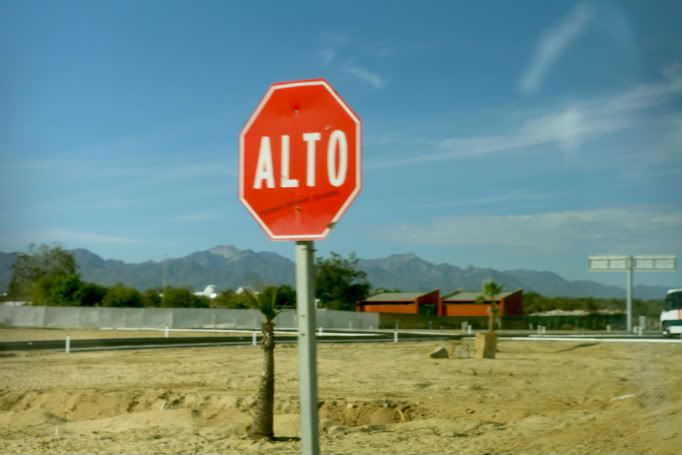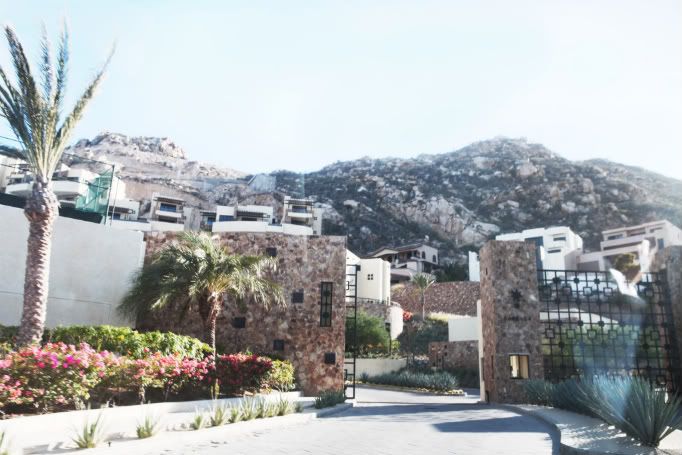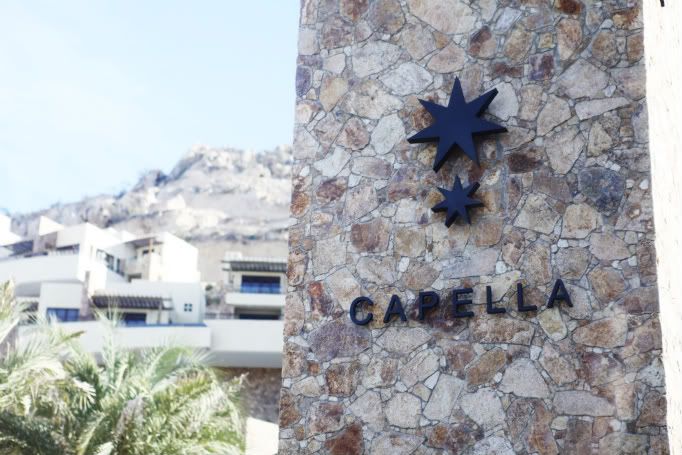 I love this place.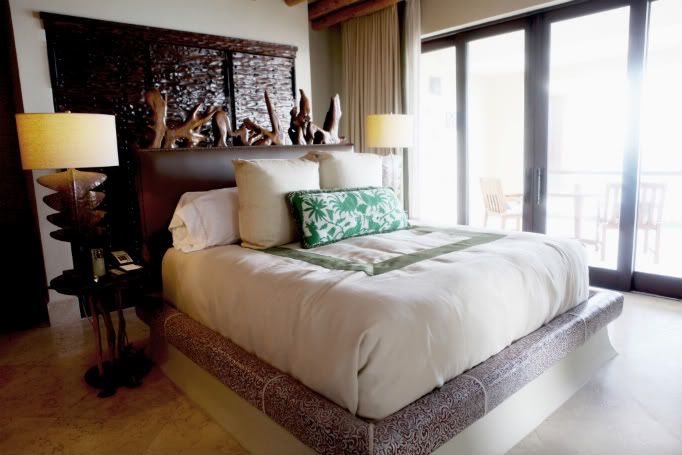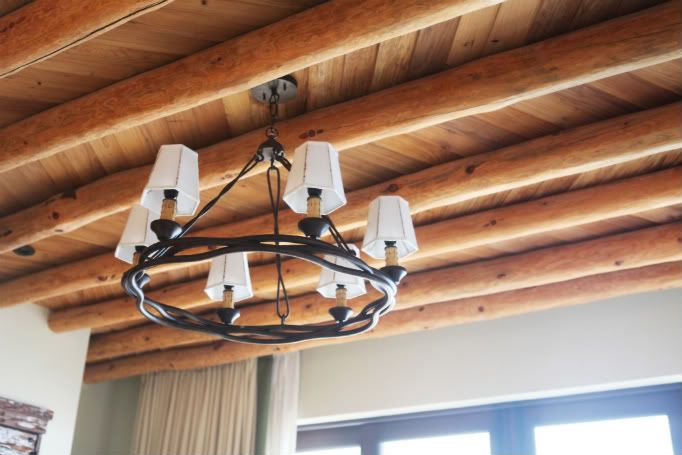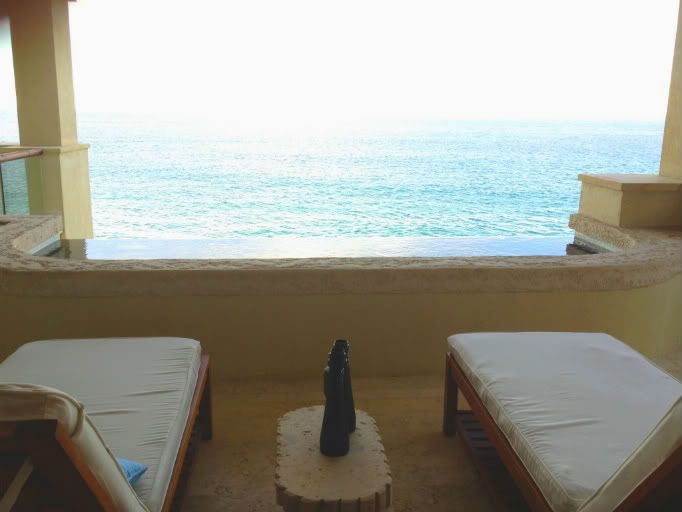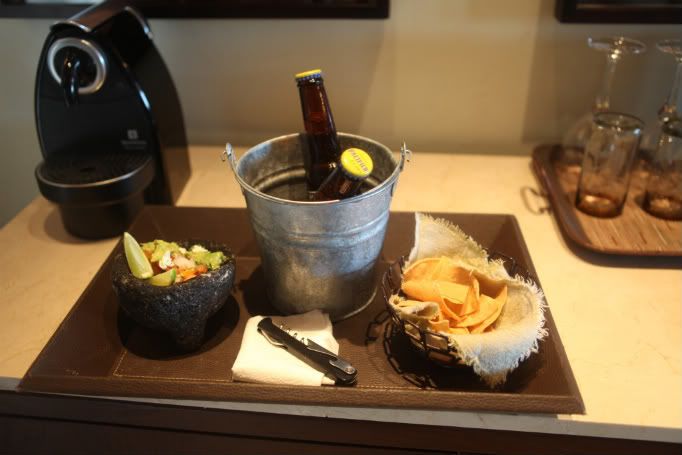 Free alcohol service. The only time I ever considered drinking beer.


Looks like I was in the ocean but I was actually in the mini infinity pool on our balcony.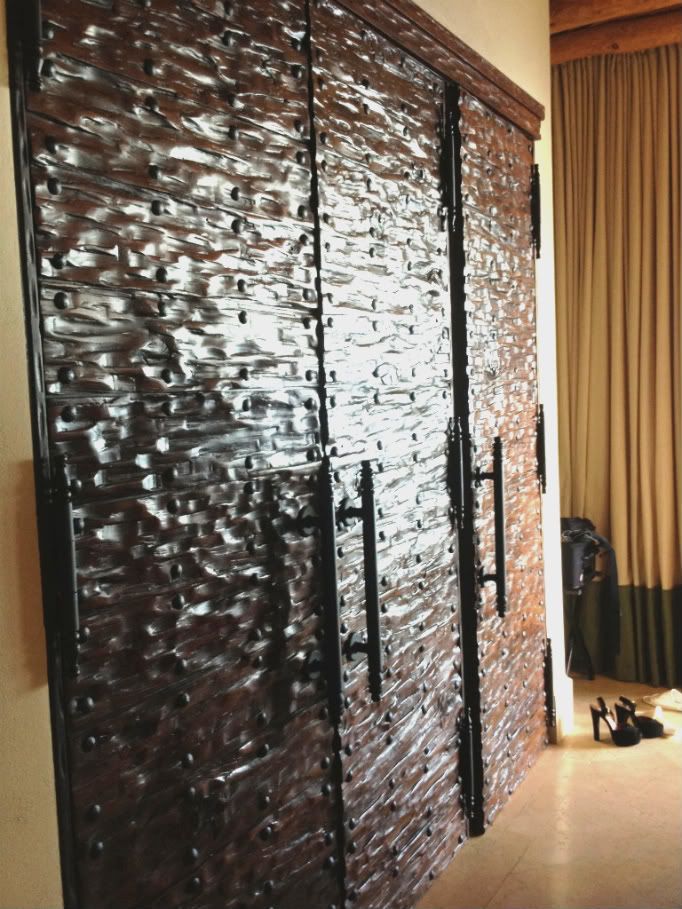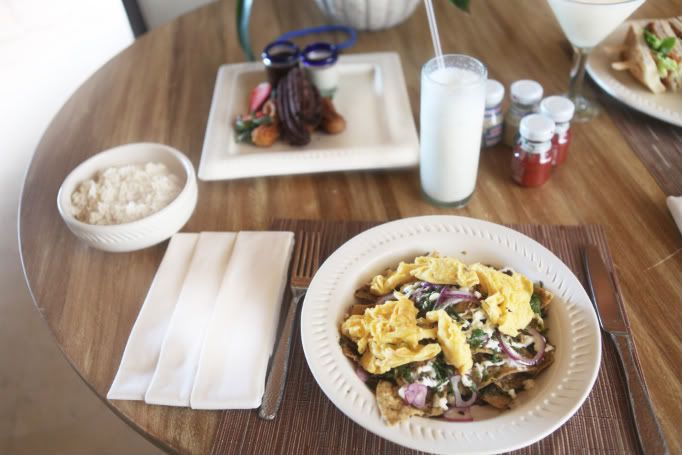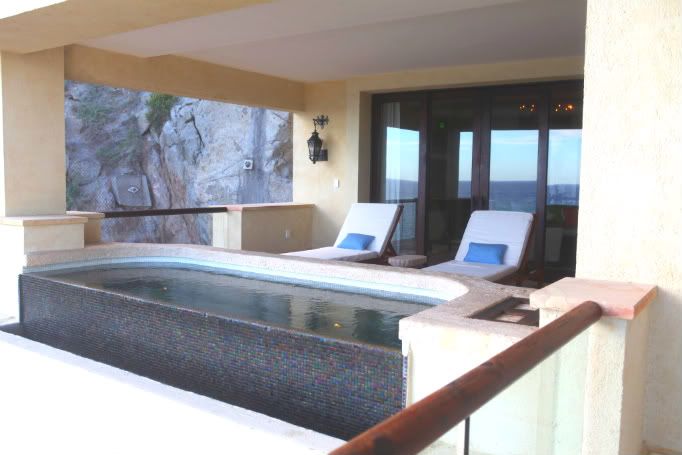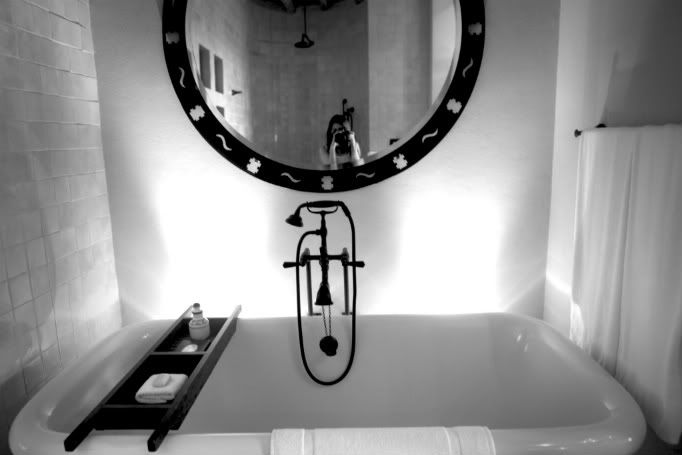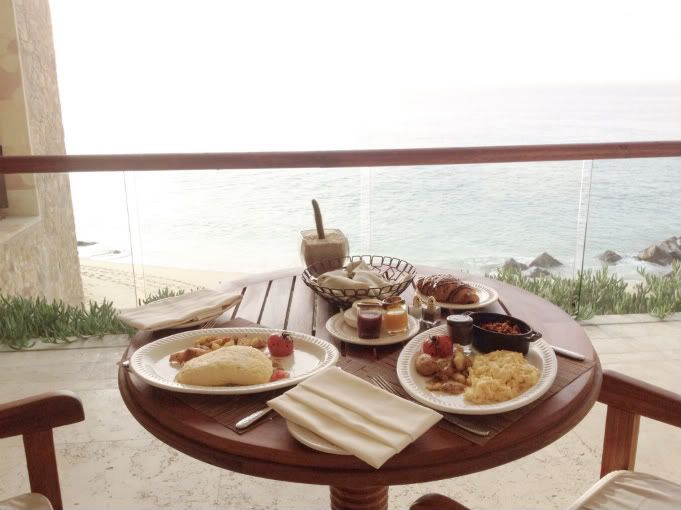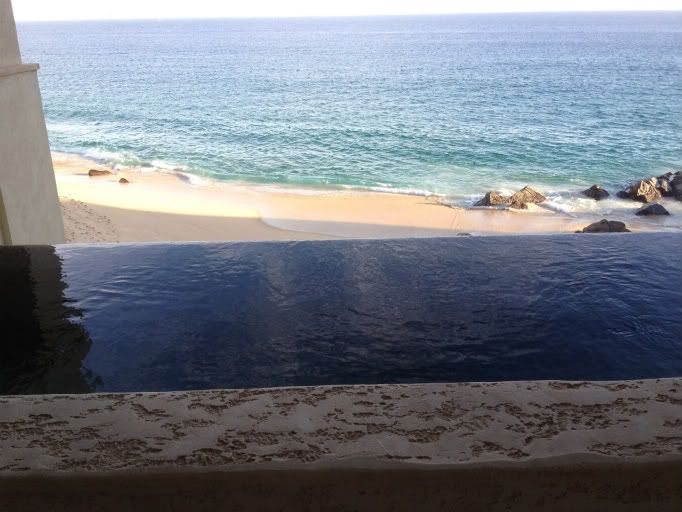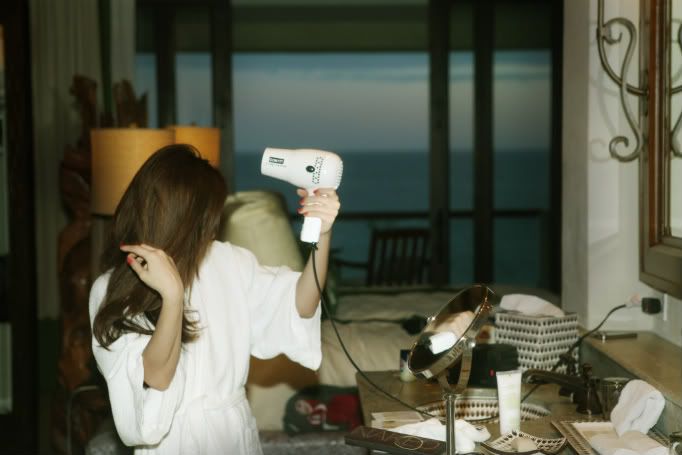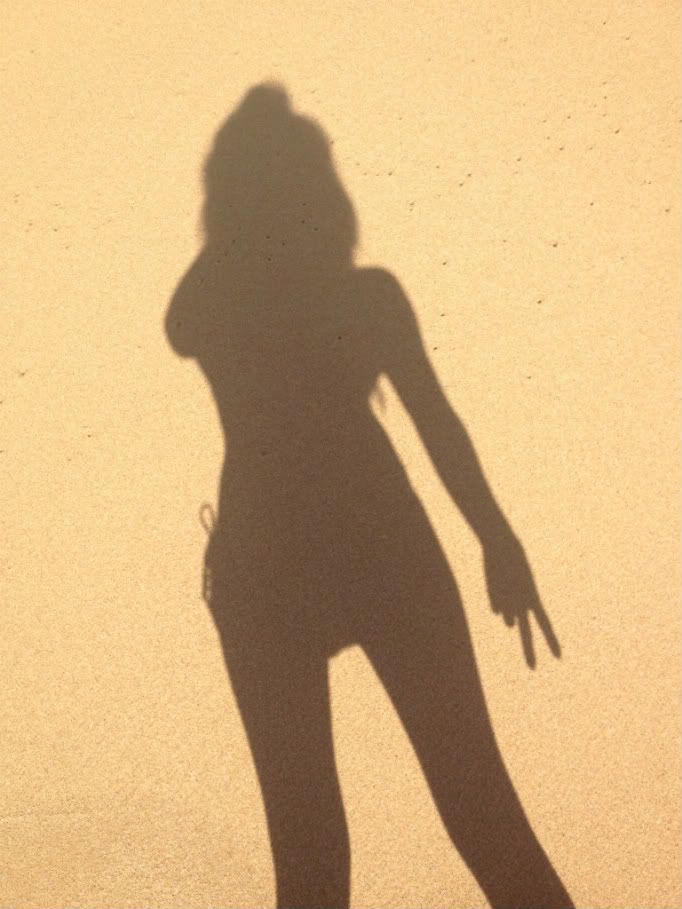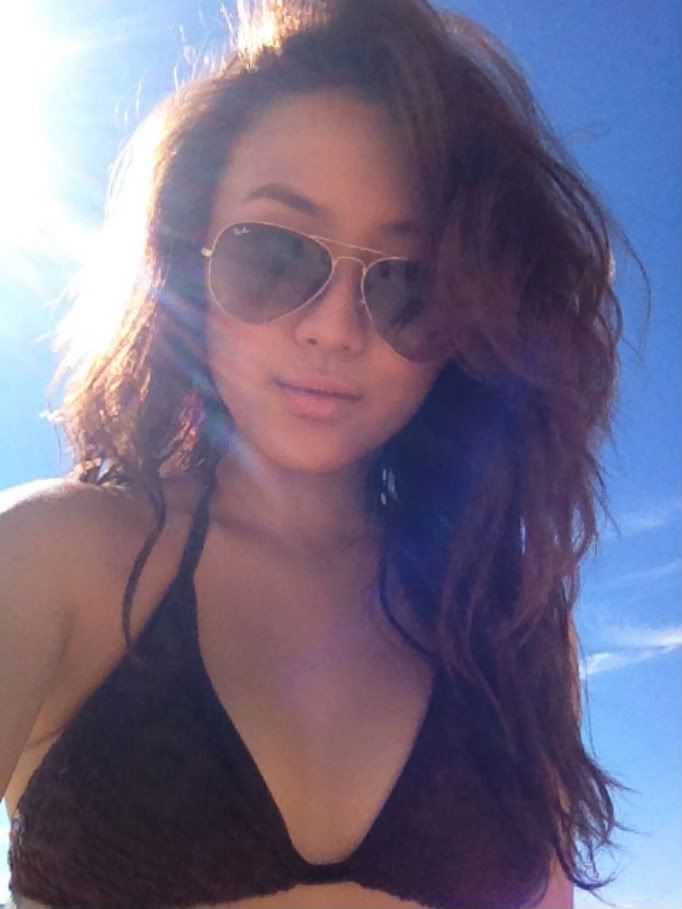 Follow me on instagram.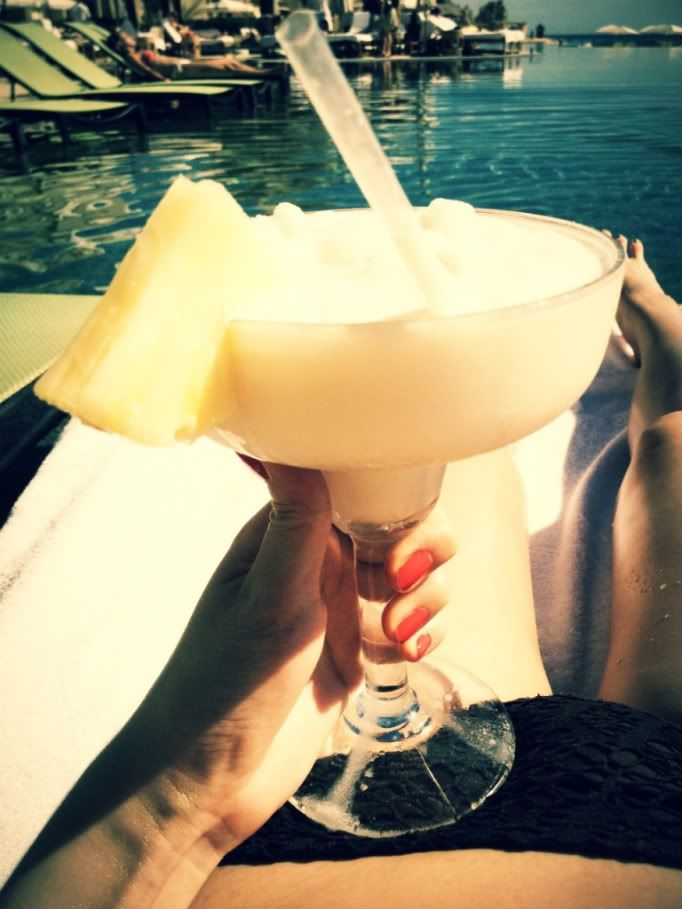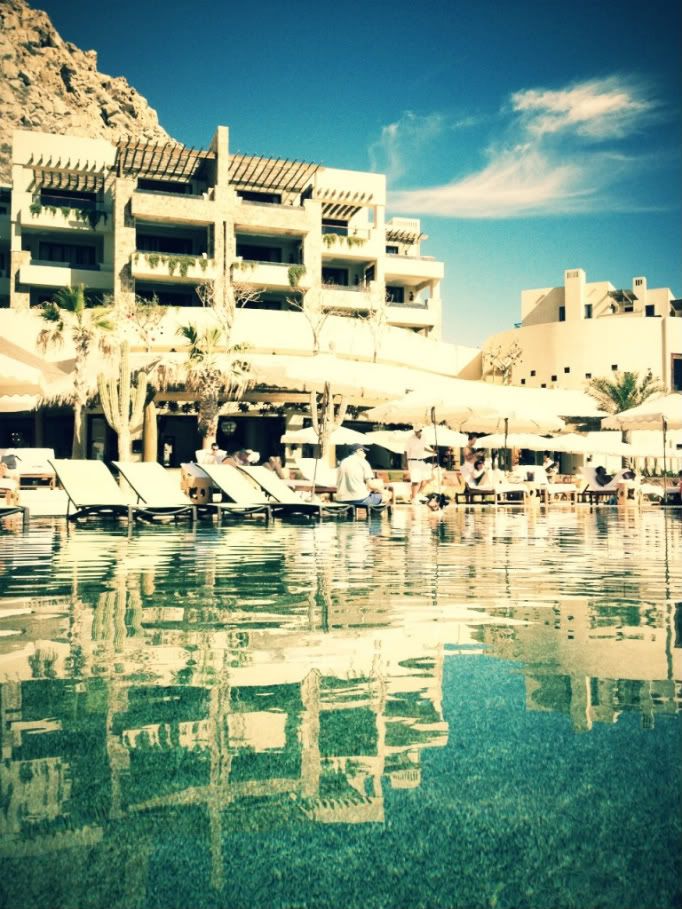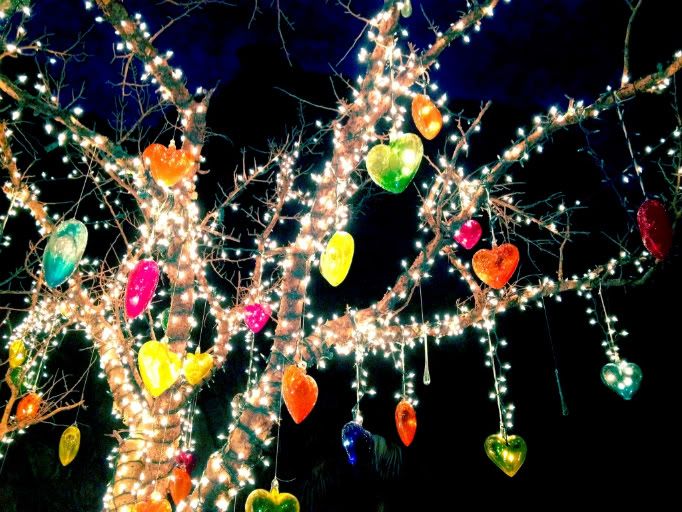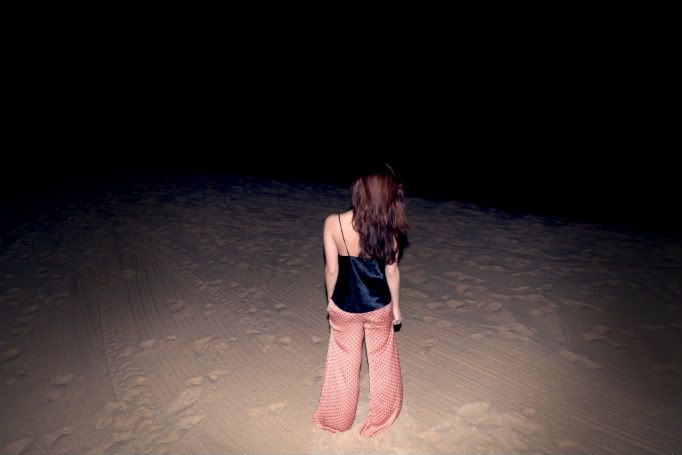 (Mom's top, Zara pants, Steve Madden shoes)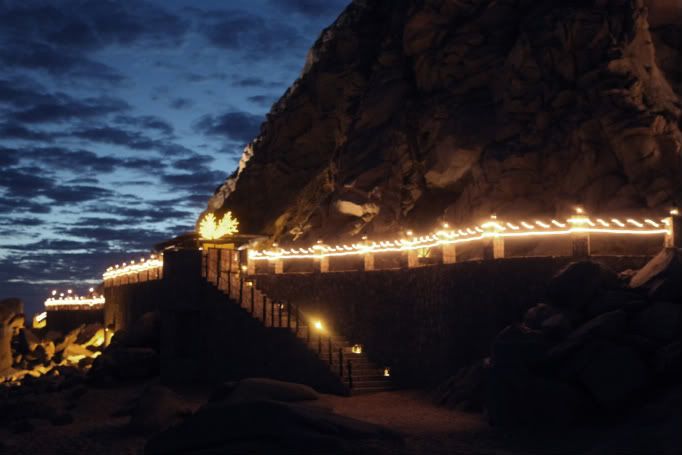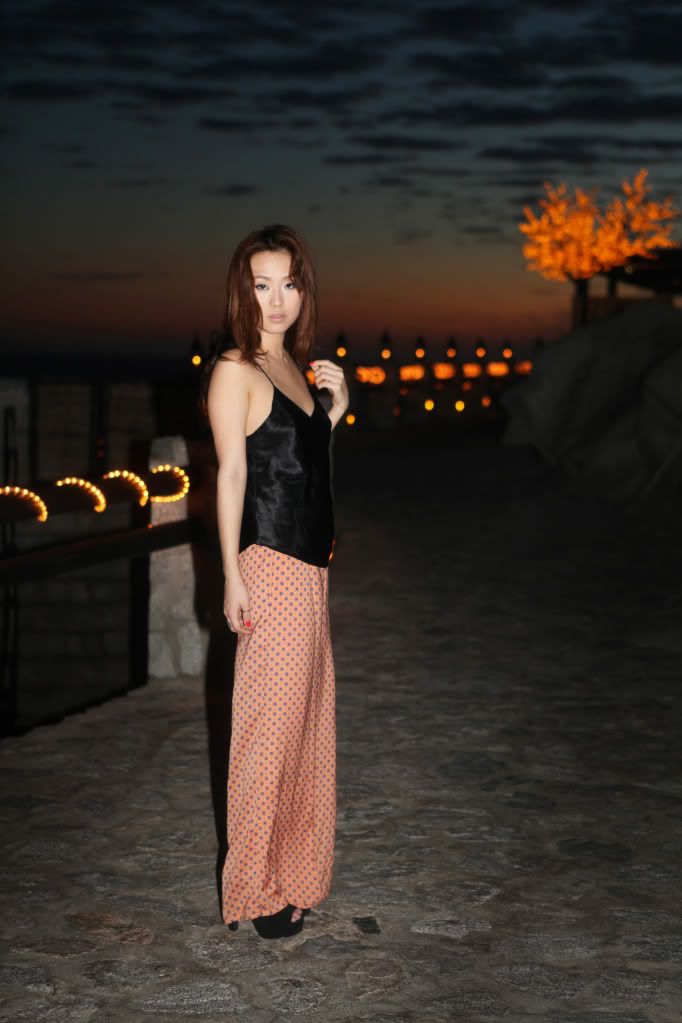 The trail that leads to the fresh catch of the week. The one time I wished I wasn't a vegetarian.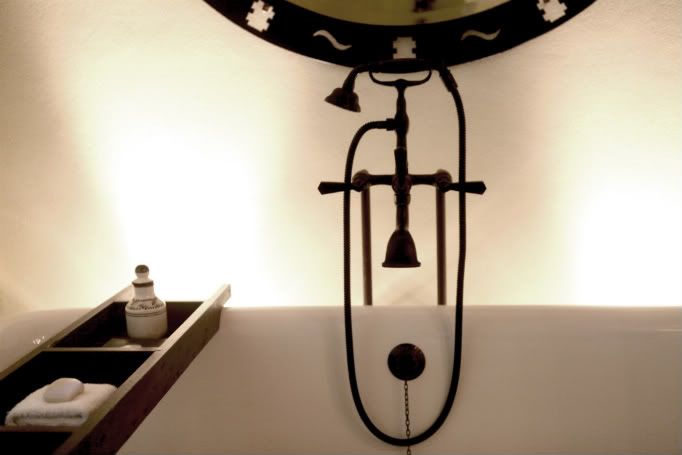 Getting ready for my first time taking a bath in an English tub.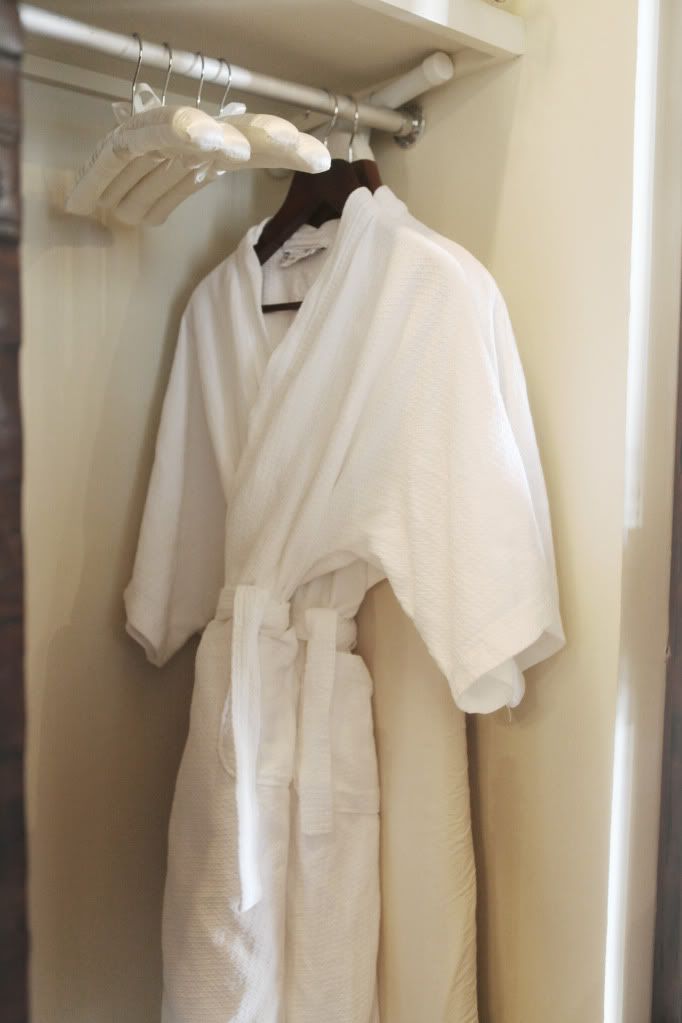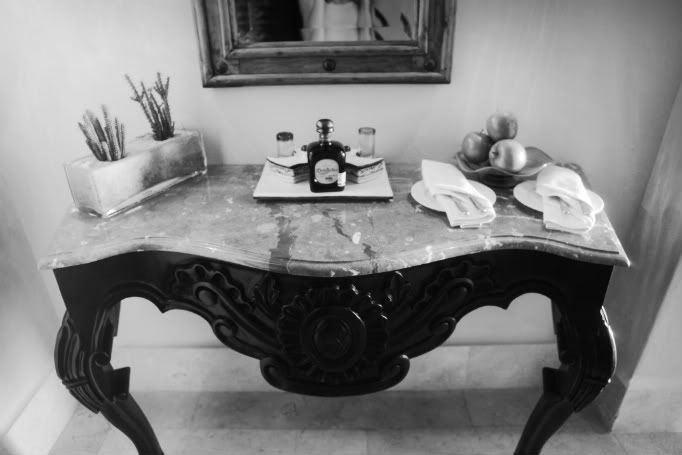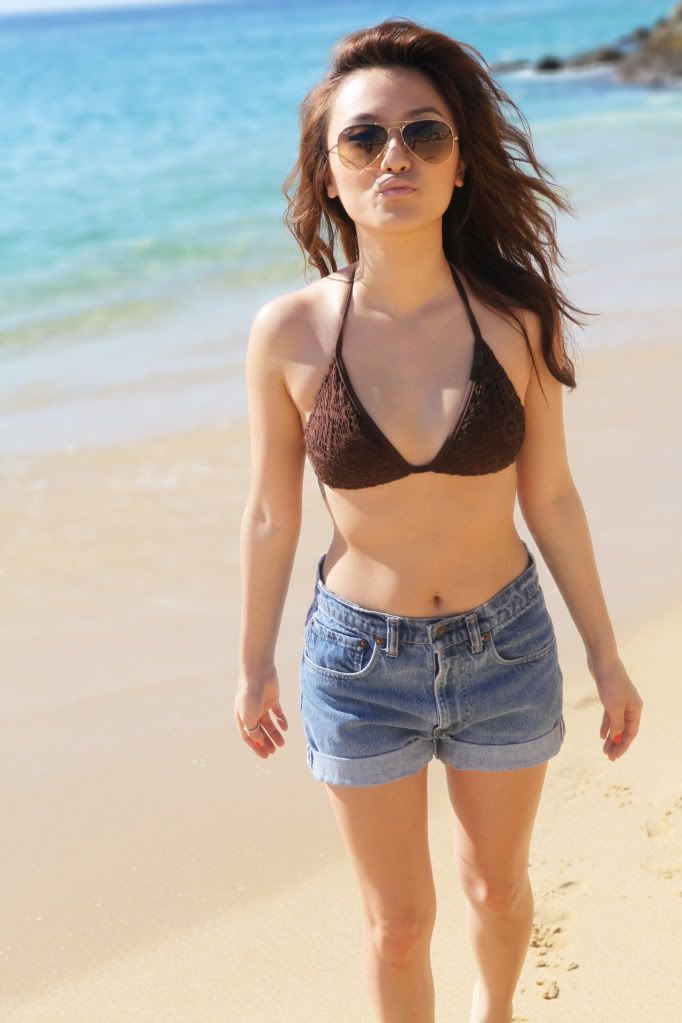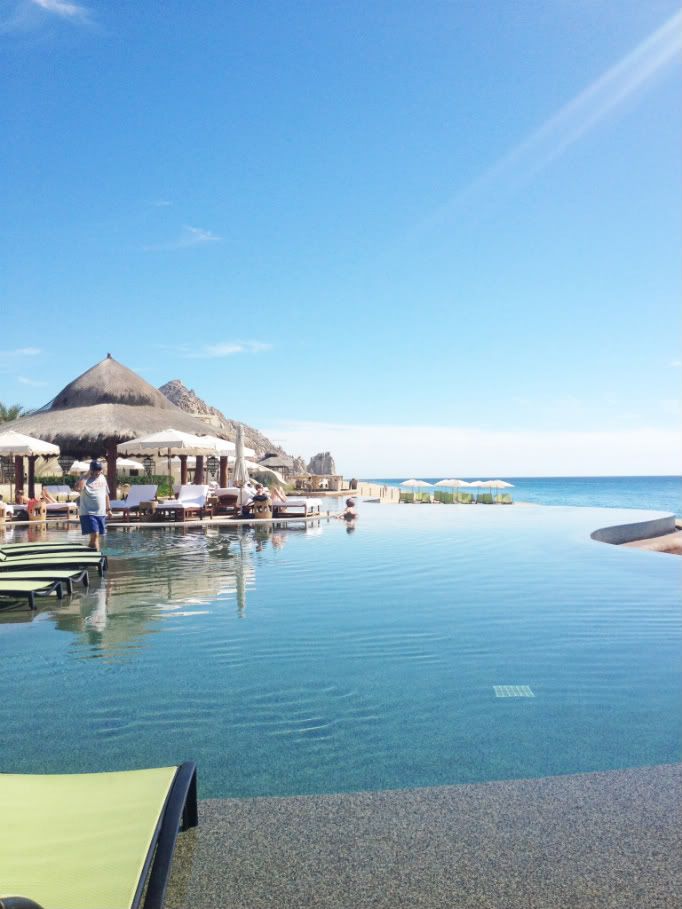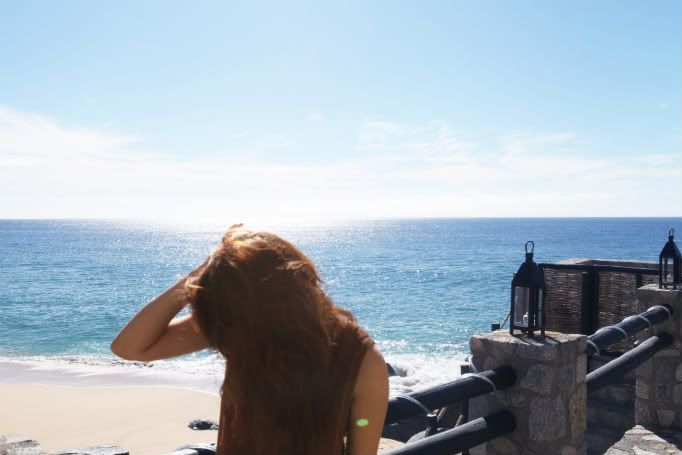 (Photos taken by Brandon and I)
So this concludes my surprise 'birthday' trip to Cabo San Lucas, Mexico. After arriving to the airport late, running to check-in, and almost losing our heads while trying to figure out why the self check-in machine failed to deliver us our boarding passes, we finally made it on the plane in one piece. Two hours later the pilot welcomes us to Cabo. We walked outside to meet our driver Domingo (I kept screwing his name up by calling him Dominico), he greeted us, and hopped in the car. The drive from the airport to the resort was about forty minutes long but the best forty minute drive of my life. Even though I was tired out of my mind, I managed to stay up to look around at the beautiful city. I couldn't believe how crystal blue the ocean water looked from even driving past it from miles away. I was in heaven. If my 'work life' did not revolve around being in the city of Los Angeles, I would definitely pick up and leave to live in Cabo San Lucas without hesitation. The best part about the drive to the resort was that I started playing a guessing game to which resort we were going to stay at but every time I would point to one we would pass right by it. Until we drove up to a 300-meter long tunnel which separates the city from the resort. We arrived to Capella. The service and experience at Capella was beyond excellent. From the moment we stepped out the car to a man waiting by the curb to give us two mint mojitos, I had a blast and honestly probably the best birthday ever! I know you're going to end up reading this so I want to once again say thank you and I love you.
Tags: beach, birthday, cabo, mexico, pants, photo diary, shoes, top