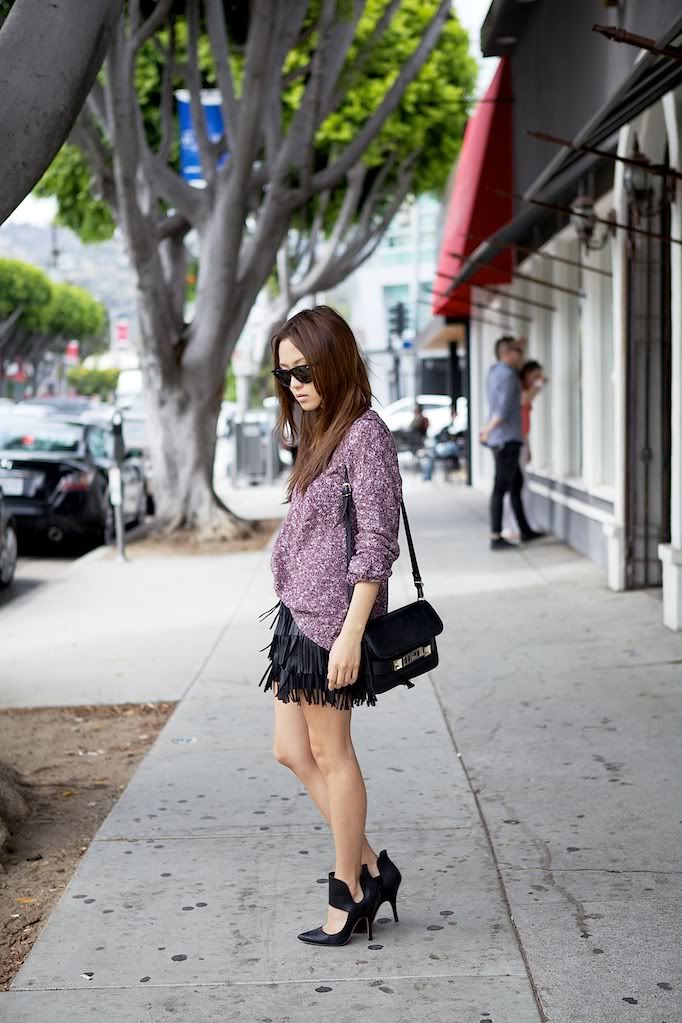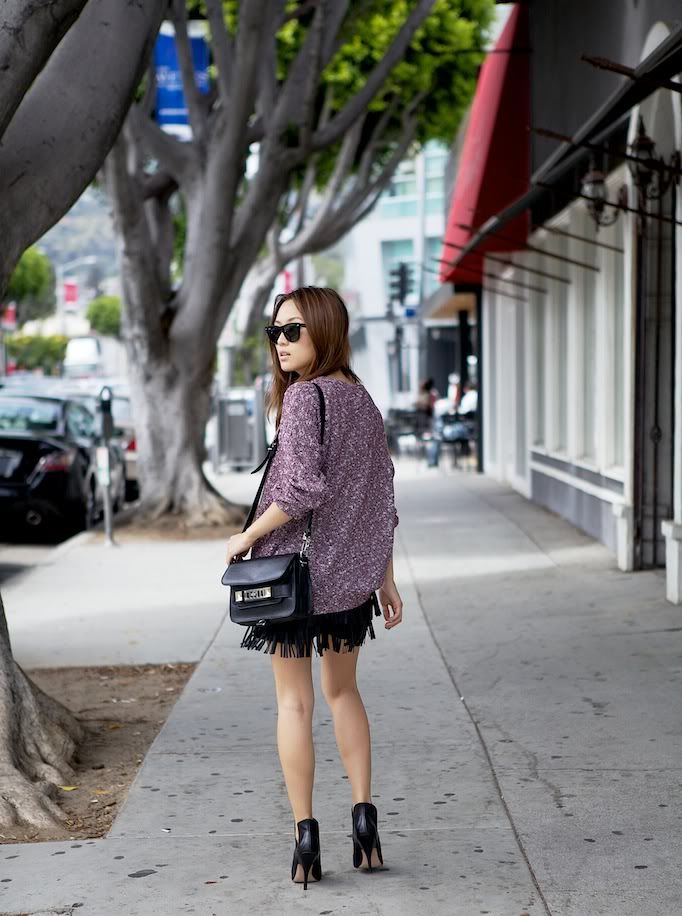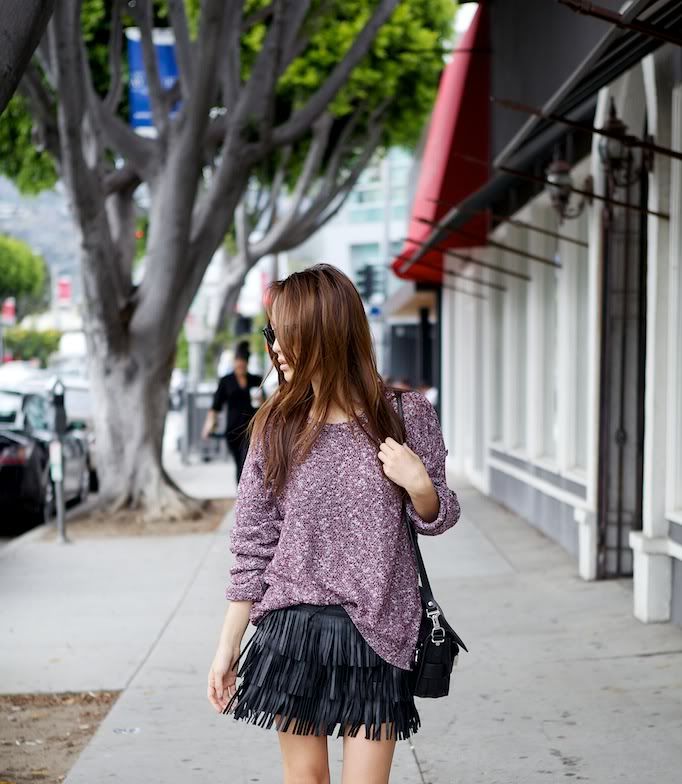 (sweater: vintage, skirt: Zara, heels: Jean-Michel Cazabat, bag: Proenza Schouler, shades: Ray-Ban)
Browsed through Robertson today for some retail therapy. I've been so busy with this move (packing, unloading, loading, shipping, apartment hunting, etc..) that I've completely forgot how to breath. It felt good today to stick my head out the window and feel the breeze. I'm truly going to miss this perfect L.A. weather but I'm not dwelling, I swear.
Anyway, I love this new skirt I got from Zara. Actually, It's not so new but I've been keeping my eye on it for a while. I remember I tried it on once and it didn't fit so well. Reminded myself that I know how to alter and took it home. Cut some inches off and now one of my favorite skirts ever.